The Rundown
AHEAD experienced major growth between 2019 and 2020, acquiring six companies. To support their continued M&A growth strategy, they needed to establish a cultural integration framework, ensuring cultural compatibility and creating seamless M&A onboarding experiences.
AHEAD established an Integration Management Office to lead M&A integration activity. To provide further support, illumyx, a People Analytics and Culture Consultancy, was brought on as an additional partner to measure cultural similarities and differences.
illumyx developed a custom survey to measure AHEAD's company values and incorporate those values into an M&A culture comparison assessment for incoming acquisitions. This led to improved integration effectiveness.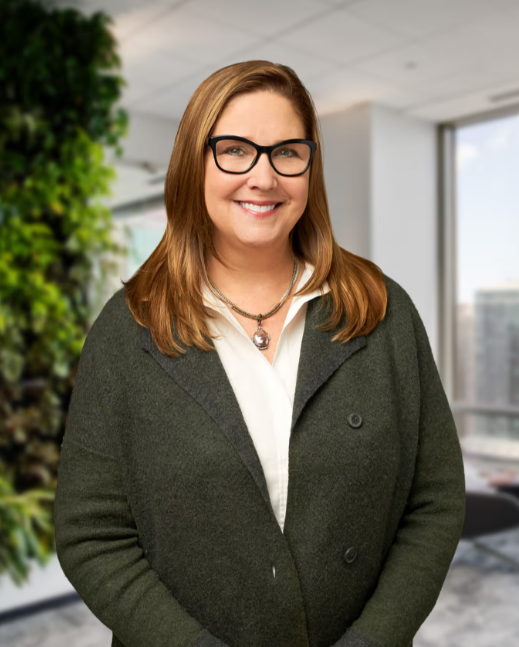 "The data helped us learn from our past so we could make better decisions about future acquisitions."
Kristin Supancich, AHEAD Chief People Officer
---
About AHEAD
AHEAD, a cloud solutions company, offers strategic consulting and managed services to enterprises looking to transform digitally. Their offerings include cloud, security, data, and automation.
It's people-focused vision strives to make an extraordinary impact on their industry, clients, and within their business. Through this, they seek to make each team member's career with AHEAD the most impactful of their life, challenging them to solve complex problems, and empowering them to learn and apply new ideas in their work and in their community.

Cultural Integration Isn't Easy
In 2019 and 2020, AHEAD saw major transformation within their own organization, acquiring six companies.
This level of growth required structures in place to create seamless M&A experiences.
"With our first round of acquisitions in 2019, we had need for a more structured integration strategy and found ourselves becoming reactive," said Kristin Supancich, AHEAD's Chief People Officer. "illumyx established credibility quickly when their measurement tool picked up on the cultural differences that were giving us the biggest headaches. The data helped us learn from our past so we could make better decisions about future acquisitions."
Merging companies comes with a lot of structural and cultural adjustments. Without a proactive culture integration strategy, many integrations can result in friction and run the risk of failure.
In order to fully grasp culture integration, companies need to have the following information:
Relationship Navigation: Do individuals know who to go to for information in the organization?
Sense of Belonging: Do individuals feel a strong sense of belonging within the organization?
Learning Processes & Systems: Do individuals know how to utilize the organization's processes and systems to get work done?
To provide guidance, AHEAD established an M&A Integration Management Office and partnered with illumyx, a People Analytics and Culture Consultancy, to measure culture similarities and differences between companies and effectively integrate and find value from acquisitions.
The Solution
Successful integrations involve clear and measurable data to better understand pain points. illumyx utilized their Values Scorecard and Culture Comparison Tool to solve AHEAD's cultural integration challenges.
The two solutions allowed illumyx to develop a custom survey for AHEAD in order to proactively identify cultural integration challenges with newly acquired companies and develop communication plans to streamline transitions. The survey showcased nine integration indicators to track integration progress.
Each time AHEAD acquired a new company, illumyx would survey their employee base within one week to get a true baseline comparison of how they compared with AHEAD's culture. Once the surveys were complete, AHEAD's Integration Management Office (IMO) and directors would review to create targeted integration plans.
Business Impact
The insightful data illumyx provided on cultural integration, allowed AHEAD to minimize disruption associated with integration by 50%.
Before partnering with illumyx, AHEAD took around two years for culture integration. However, once provided with the right data and insights AHEAD could effectively integrate cultures within 12-18 months. This improved speed to integration by 33-50% on average.
Moving forward, AHEAD will have the proper cultural integration strategies in place to make future merges seamless. This will allow the consulting company to focus more on accelerating their client's path to digital transformation.
Let us help your leaders lead your organization
Contact us today to discuss how bringing data-driven insights can help transform your organization's culture.
To learn more visit illumyx.com or reach out at contact@illumyx.com.